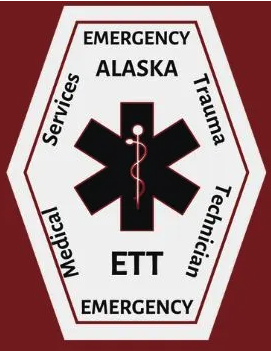 Emergency trauma technician (ETT) Course
The ETT course is offered 2 different ways, either as a completely in-person or as a blended course. Either way, this course includes all of the necessary curriculum and information to obtain your Emergency Trauma Technician certificate as well as your American Heart Association BLS for Healthcare Providers certificate.
Course Pricing:
$600 total/student for the BLENDED ETT course. The online portion is $300, and must be please purchased and completed before the first day of class. https://serems.org/shop/ett-initial-class/ The 16-hour in-person course, is then also $300. If you would also like to recieve your BLS for Healthcare providers card, you must purchase and complete the online portion. https://shopcpr.heart.org/heartcode-bls
$750/student for the completely in-person 44-hour ETT course. Price includes the textbook necessary for this course and the BLS for Healthcare providers in-person course.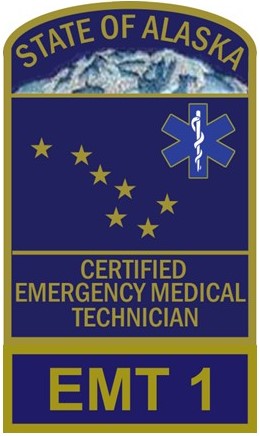 EMT 1 BRIDGE Course
The EMT 1 Bridge course covers all of the required material to become a State of Alaska EMT 1 if you are already certified as an ETT.
Our course model allows students flexibility by using a blended learning format, and allows for maximum hands-on skills practice. This course utilizes an online learning platform for the lecture portion of the course. Then follows the traditional in-person hands-on learning style.
Course Pricing:
$1200/student includes access to the online learning platform, hands-on skills, and the State of Alaska EMT 1 Written Exam
A paper copy of the book is available for purchase.
You must provide a valid ETT certificate on the first day of class.
EMT 1 Refresher Course
The EMT 1 Refresher includes the opportunity of up to 40 hours of continuing education. To meet the requirements of the EMT 1 Transition course, you must attend at least 24 hours.
Frontier Safety and Supply's course model allows students flexibility to include the topics and schedule that works best for them.
The EMT 1 Refresher is a combination of lecture and hands-on learning, including State of Alaska EMT 1 Transition Course.
Course Pricing:
Pre-registration is required for course entry, please be prepared to choose your applicable dates/times when registering.
$75/class session